3 Easy Steps to Election Excellence
How Elections Work in ElectionBuddy

Design your perfect ballot in minutes
Add your election name and schedule dates. Choose from a variety of ballot types and add candidate details, photos and bios, or approvals with bylaws documents. Personalize notices for email, text message, postcards or letters. Then add your voter list and let the voting begin.
It's easy for voters to vote
Voters receive notice by email, text or mail and click to vote on their computer, phone or tablet. Schedule reminders to effortlessly increase turnout, and we'll monitor notice delivery for you too!
Immediate high-integrity results
Results are tallied instantly and shared automatically with voters or after approval, you choose. Add results to your website and statistics to your member management system, while keeping voter's choices secret and ensuring observability.

ElectionVote Overview (90 second video)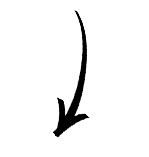 Ballot Samples
Build Brilliant Ballots

You can set up ElectionBuddy for a wide variety of elections, votes and polls. With our flexible voting methods, you can combine ballot types within an election to simplify the voting process for your voters. View ballot samples below.

Who uses ElectionBuddy for elections
ElectionBuddy is used by world-class organizations with industry-specific voting needs
If these organizations are your clients, learn about our
partner program
Remote Voting with Absentee Ballots

Whether you're at home, in the office, or at a cafe, voters can vote anywhere and anytime using their own devices including their iPhone, Android device phone or mailed ballots. Along with this flexibility, voters can enjoy the peace of mind knowing that their vote is secure. We provide unique personal voting keys using the same security as most major banks!

Explore Remote Voting
In-person Voting at Polling Stations

With in-person voting, voters can cast their vote easily, securely and secretly at a voting booth by using their iPhone, Android device or tablet after receiving credentials. No device? No problem! Setup and personalize your voting kiosk with a computer, share tablets with voters, or provide paper ballots for those voters more comfortable with traditional processes.

Explore In-Person Voting
All the Election Features
Regardless of the decision you have to make, our features make sure it goes off without a hitch.

Multiple Ways to Vote
Voters can vote remotely or during a meeting using their cellphone, computer, tablet or mail. Voting is completed using a simple, easy to use, tech-friendly ballot.
Personalized Notice
Reach voters by email, mail, text message, or using your own website, e-newsletter or existing systems with a personalized election announcement for each voter.
Customizable Ballots
Vote on candidates, questions and motions with vibrant descriptions and photos. Add documents or link to your website too! View Samples
Voter Reminders
Schedule emails or text messages to voters who haven't voted to increase voter turnout without extra work.
Multiple Languages
Notice text, candidate descriptions, options, buttons, verification are customizable to whatever language your voters vote in.
Voter Security
Personal voting keys are created and used only once. Require a 2nd password or confirm identity by phone. We use 256-bit encryption - the same as major banks.
The Easiest Election Experience Ever.
Try ElectionBuddy right now for free. Experience how easy democracy can be with our 3-step process, including unlimited test elections, support along the way, and every feature we offer.

"ElectionBuddy is by far the easiest voting software to set up and use."
Elise B., Institutional Researcher for Academics
University of Dayton

Read More Reviews
Voting done right with the right help you need
We've seen thousands of organizations handle millions of voters so we understand your wants and needs. Whether you want to run it yourself, need a little training, or have us do the entire vote for you, we can do it your way.
Set Up Voting Yourself
Just answer a few questions, and we'll guide you through the set up of your vote.
See products & pricing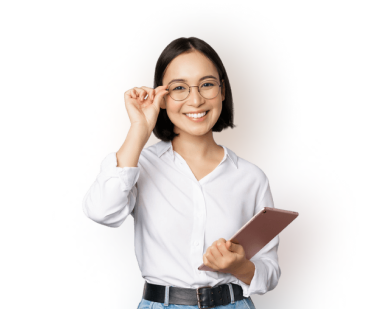 Voting Experts Can Help
Get advice and answers as you go, with a final Expert review before voting starts.
See products & pricing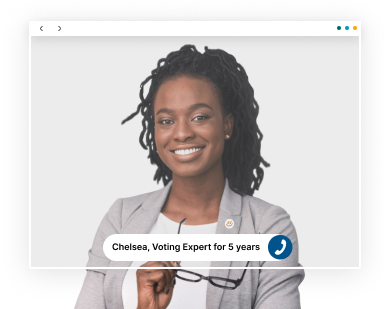 We Do Your Voting Setup

Have a dedicated Expert do it all remotely or onsite, from the start of voting to results.
See products & pricing