In the last year we've been a part of over 40,000 votes and helped almost 6 million voters make their voice heard. With all of that democratic activity, we've expanded and grown to help as many customers as we can. So we asked ourselves the question, was our brand matching up? The answer involved taking a hard look at what makes us who we are, and why do organizations keep choosing us to make important decisions.
Why the change?
It's true, we facilitate online, remote, and in-person voting for many organizations across varied industries, but what we make is more than just software and services. We strive for "peace of mind". We increase "member engagement". We make "voices heard". All that adds up to the smile we are determined to put on the faces of everyone who uses the ElectionBuddy system, interacts with our experts, and benefits from our services. It's more than a check in a box, it's an emotional journey for administrators, voters and everyone involved in the process. That's why organizations tell us that they keep choosing us: they feel better and happier, secure in the knowledge that their votes are worry free.
We also want our brand to communicate outwardly what we as a team feel every day. Our motivation that drives us to make improvements in our app, hire exceptional people, and listen carefully to our customers. It's that smile. It always has been and it always will be. It's also why I end most of my emails with "Happy ________day" 🙂
Meet "Buddy"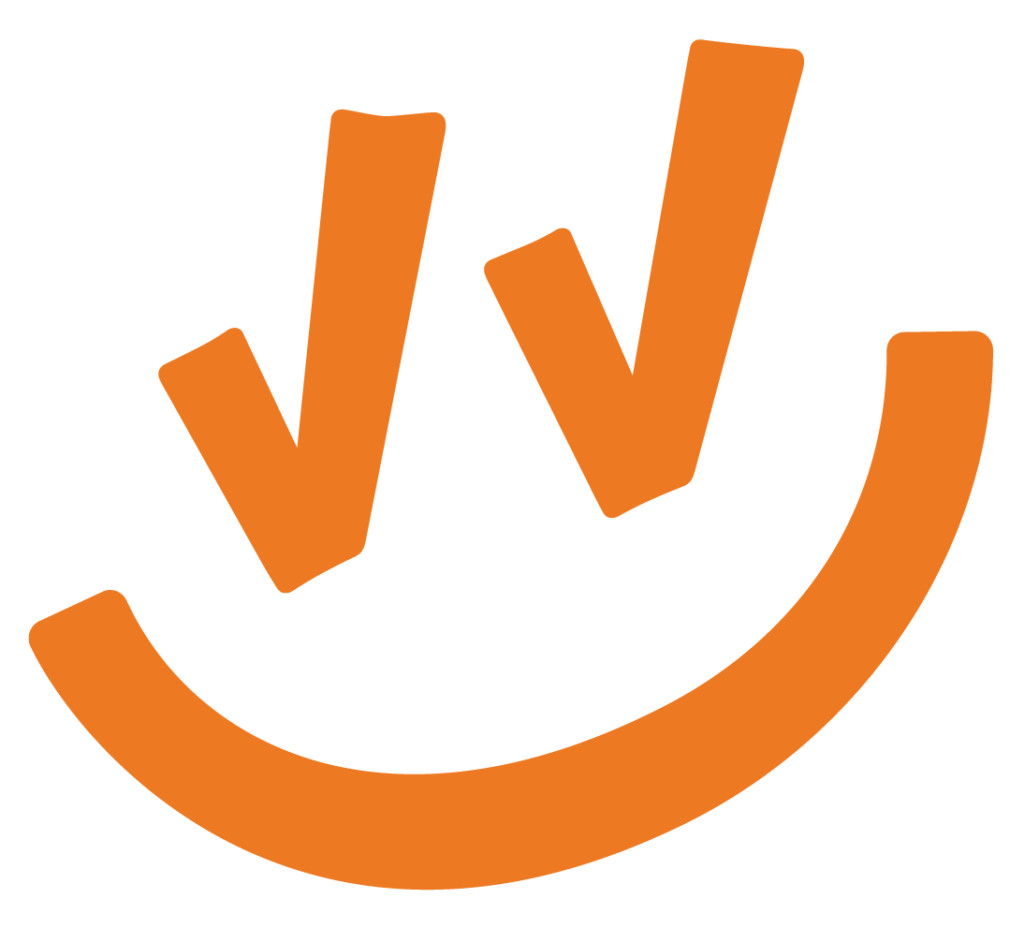 Our name was always friendly. However, "Buddy" means more than just someone you happen to know. Your buddy is there when you move a couch, when you have to take your dog to the vet, or when you just need someone to listen. A buddy is there to pick you up and make you smile.
To us, the democratic process is so much more than an exchange of ideas to make your world, your community or your organization better. It's an emotional connection that brings groups of people together for the common good. "Buddy" is the flag bearer of those ideals. He walks out in front of us as a reminder to everyone of what we're about. He keeps us humble whenever we make decisions, and his smiling face amplifies our commitment to you. We will never stop working to make you smile.
How does it affect you?
This change is us doubling-down on what makes us different. It's a reminder that we're people helping people make important decisions. We're hoping our renewed commitment will show through not just in our new icon and fonts, but in everything we do. Every time you communicate with our team, open our app, or visit our website, we want that feeling to be first and foremost.
Happy Sunday (or whatever day you read this).
Dave 🙂